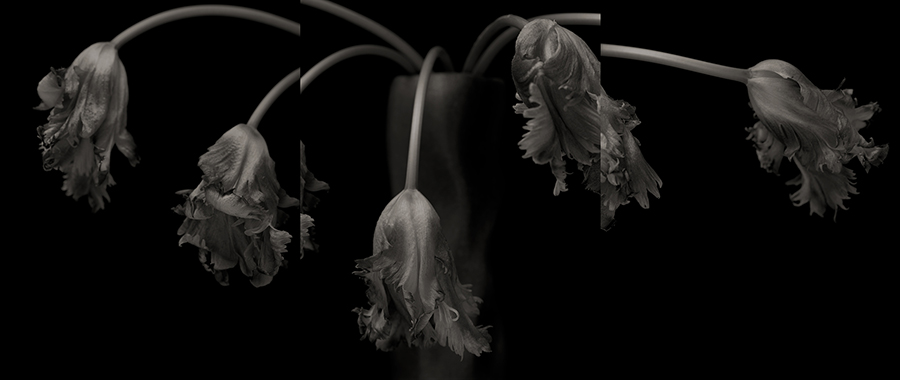 By Yumiko Izu

The flower beings—fluttering, leaning and twisting in motion with a myriad of feelings—they are partaking in the "Dance of Life". In darkness, there is light; sorrow, joy and death, life. In nothingness, there is everything. Beauty can be found in every stage of a fleeting life cycle: as that of a bud, full bloom or even as a withering flower.

My art as photographs captures life's flowers in their Secret Garden. To pay homage to the ying/yang of life, the highs/lows, the chaste/tainted, I explored both aspects, photographing in hues of white-on-white [Secret Garden Blanc], and greys-to-black [Secret Garden Noir].

The flower's life is a metaphor that reflects on the fleetingness of human life. Our existence is one of impermanence and as beings in a universe we are so fragile. Like a delicate blossom, we live to our fullest, knowing all along that gradually we too fade away.